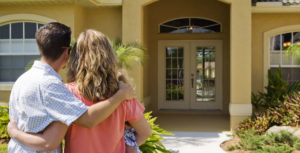 Buying your first home is arguably the biggest purchase you will make. Without a plan in place it can be easy to overlook some important details that can lead to a stressful home buying experience. Below is a list of just a few of the common mistakes you can avoid before making an offer on your dream home.
1. Not Getting Pre-Approved
Before the excitement of getting out to look at homes it is important to know how much home you can afford. Getting pre-approved with a mortgage broker takes into account your income, debts and credit to give you a snapshot of how much you can you can qualify for so that you can feel confident that you will have no issues getting the keys to your dream home. It is never a fun process to spend days looking for homes and think you have finally found the one only to find out you may not qualify for a mortgage for that amount. Plan ahead and have a pre-approval in place!

2. Overlooking the True Cost of Buying a Home
Fees and more fees, one commonly overlooked part of becoming a home owner are all the fees and closing costs involved in the process. These include but are not limited to:
-Legal Fees
-Property Insurance
-Property Taxes
-Appraisal Fees
-Inspection Fees
-Strata Fees
-Move in expenses
-Cable/Internet Fees
3. Buying a Home Solely Based on Looks
It can be easy to think you may have found the one when you see the home you like, but be sure to ask the right questions so you know what you are buying. Some questions to ask include:
-When was the furnace replaced?
-Has the roof been replaced?
-How old is the house itself? Are there any issues with electrical/plumbing?
This is why getting a home inspection done is critical in the home buying process. This will give you peace of mind as well as uncover any issues such as cracks in the foundation, water damage and many more issues that may lie beneath the physical properties of the home. A small investment which can save you thousands in the long run!
4. Not Working With a Realtor
It is easy to look up properties online and feel in control of all aspects of the home buying process but in reality there are many nuances and details that you may be unaware of. Working with the right realtor can help make sure you are paying a fair price for the home you want, as well as giving you access to properties that may be off market giving you more choices.
5. Not Working With a Mortgage Broker
Lastly and most importantly, working with a mortgage broker can give you the benefit of having access to multiple lenders as we shop for the best rates and products for you. Relying solely on your bank for your mortgage may mean you are missing out on the best product and rate for your lifestyle. You are not limited to banking hours and you always have direct access to any questions you may need answered. You are not alone when we work together for your mortgage needs, in fact our relationship only begins when you get the keys to your home!
To get started on your mortgage pre-approval or simply put together a plan to help you get into home ownership give me a call at 604-832-2849 or email Harvir.Mann@cleartrust.ca